Promoting Communication Observation System (PC-Obs)
PC-Obs is used to document caregiver implementation of the PC TALK strategies and child communication during caregiver-child interactions. PC-Obs includes a mobile app that providers can use to collect data, and a web dashboard database to view caregiver and child PC-Obs data. Contact us to learn more about PC-Obs and to set up a secure dashboard account. A dashboard account is needed before you can collect data using the mobile app.
Read and download the PC-Obs Overview, the PC-Obs Manual,  and the Guide to interpreting PC-Obs graphs.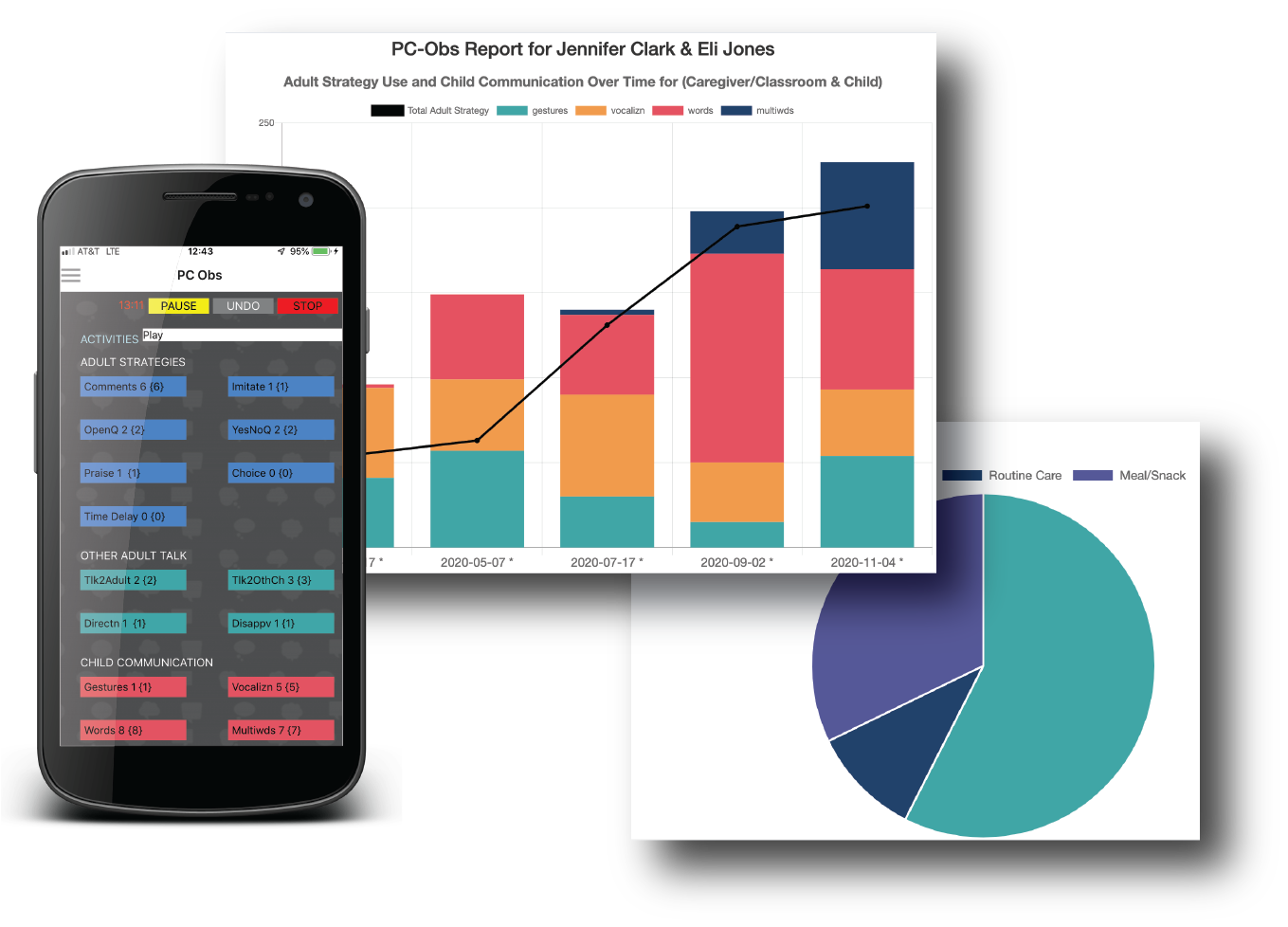 PC-Obs uses a secure, University of Kansas server to store data. However, to further protect personally identifiable data, we recommend using Caregiver and Child ID numbers, rather than names.
PC-Obs Certification
After attending a PC-Obs Certification Training, use the videos below to become certified. For more information about the certification process, click here.
PC-Obs Certification Scoring Videos
Practice coding with Video 1, then use Videos 2-5 to become certified.