Promoting Communication Strategies

Observation System (PC-Obs)
PC-Obs is used to measure the fidelity with which caregivers implement the Promoting Communication Strategies. There are two digital components to PC-Obs: an app for mobile devices to collect data, and a web dashboard database to set up projects and view data. Contact us to hear more about utilizing PC-Obs for your organization.
Read the PC-Obs System Manual (technical section under revision).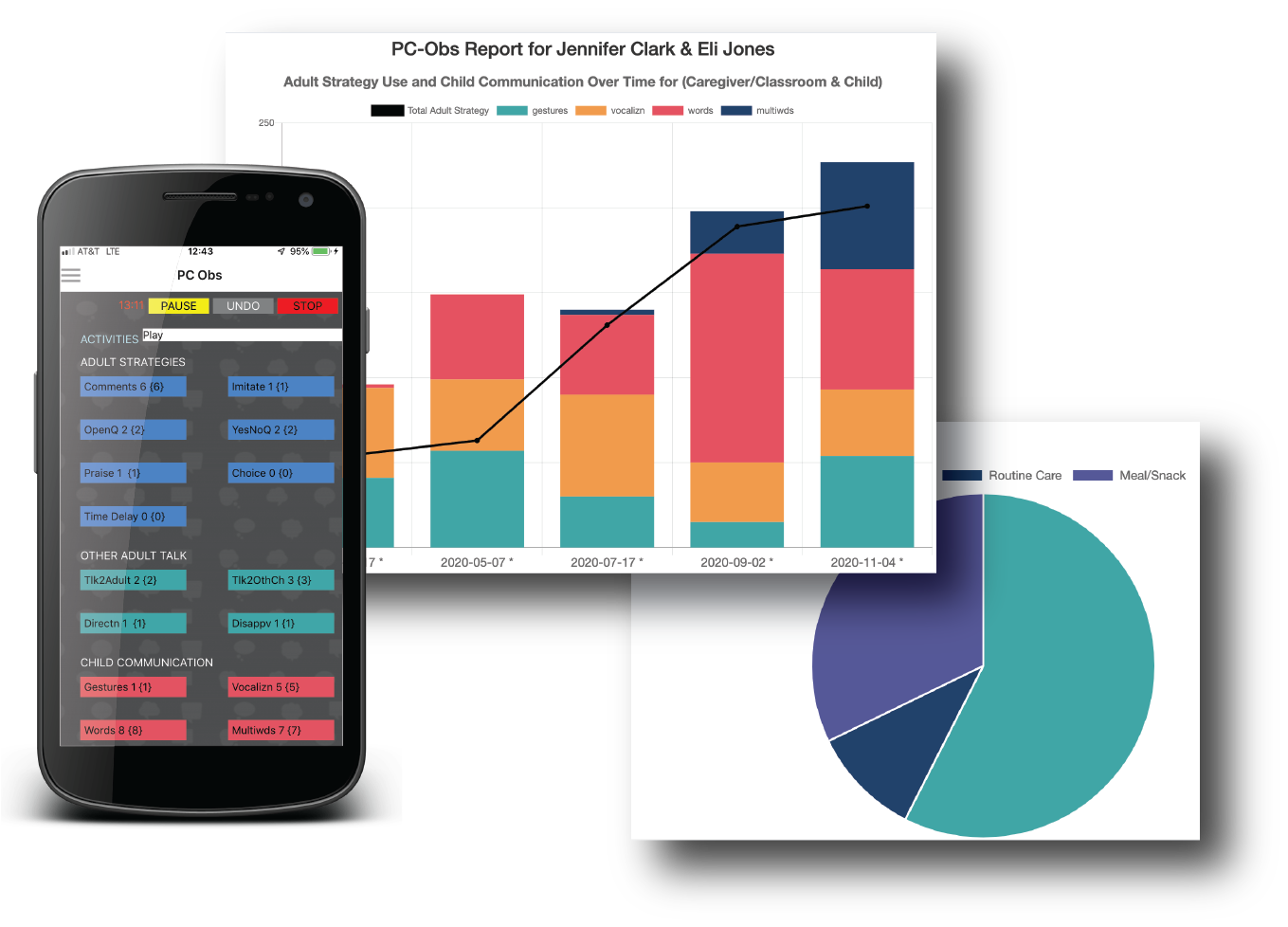 PC-Obs uses a secure, University of Kansas server to store data. However, to further protect personally identifiable data, we recommend using Caregiver and Child ID numbers, rather than names.
PC-Obs Certification
After attending a PC-Obs Certification Training, use the videos below to become certified. For more information about the certification process, click here.
PC-Obs Certification Scoring Videos
Practice coding with Video 1, then use Videos 2-5 to become certified.